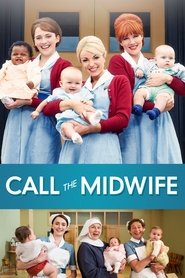 Call the Midwife – Επειγόντως τη Μαμμή
Synopsis
Την άνοιξη του 1957, η Τζένι Λι, μια νεαρή και πολλά υποσχόμενη μαμή, αρχίζει την καριέρα της στο Ανατολικό Λονδίνο. Σύντομα, θα δεχτεί το πρώτο σοκ, όταν συνειδητοποιεί ότι το νέο της εργασιακό περιβάλλον είναι ένα γυναικείο μοναστηριακό ίδρυμα και όχι κάποιο ιδιωτικό νοσοκομείο, όπως φανταζόταν. Προσαρμόζεται όμως γρήγορα στην νέα της καθημερινότητα και έρχεται σε επαφή με ενδιαφέροντες ανθρώπους, μέσα από τους οποίους γνωρίζει έναν τελείως διαφορετικό τρόπο ζωής
Το Call the Midwife είναι αγγλική σειρά εποχής του BBC που δημιούργησε η Heidi Thomas με βάση τα απομνημονεύματα της Jennifer Worth και διαδραματίζεται στο Ανατολικό Λονδίνο στη δεκαετία του '50. Η πρώτη σεζόν έκανε πρεμιέρα στις 15 Ιανουαρίου του 2012.
Η σειρά στη πρώτη της σεζόν έγινε η πιο επιτυχημένη νέα σειρά του BBC One από το 2001.
Drama following the lives of a group of midwives working in the poverty-stricken East End of London during the 1950s, based on the best-selling memoirs of Jennifer Worth.
Original title
Call the Midwife
TMDb Rating 8.4 15 votes
First air date
Jan. 15, 2012
Last air date
Mar. 11, 2018
Average Duration
60 minutes