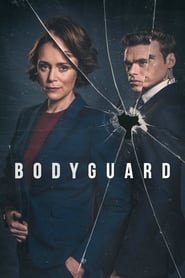 Bodyguard – Ιδιωτική Προστασία
Στηρίξτε τη Σελίδα μας Κάνοντας μία απλή Εγγραφή στην παρακάτω Διαφήμιση.Αν τα έσοδα ειναι Αρκετά για τα Έξοδα της Σελίδας θα Αφαιρεθούν η Αναδυόμενες Διαφημίσεις.
Seasons and episodes
Creator
Cast
Synopsis
Ένας προβληματικός βετεράνος πολέμου έχει ανατεθεί για να προστατεύσει μια αμφιλεγόμενο πολιτικό που μπορεί να είναι ο στόχος μιας τρομοκρατικής πλοκής.
A troubled war veteran is assigned to protect a controversial politician who may be the target of a terror plot.
TMDb Rating 8.8 4 votes
First air date
Aug. 26, 2018
Last air date
Sep. 02, 2018
Average Duration
60 minutes