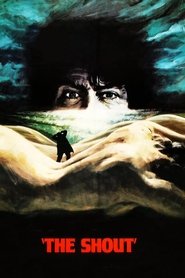 Synopsis
Ένας συνθέτης ηλεκτρονικής μουσικής, ζει με τη γυναίκα του σ'ένα χωριό της αγγλικής επαρχίας. Γνωρίζεται τυχαία μ'έναν ξένο ο οποίος αυτοπροσκαλείται για φαγητό, και μαγεύει τους απρόθυμους οικοδεσπότες του με ιστορίες από τα ταξίδια του στην Aυστραλία. Έχει φέρει μαζί του ένα θανατηφόρο κόκαλο, την ικανότητα να αιχμαλωτίσει την καρδιά μιας γυναίκας και τη δύναμη να εκφέρει μια τρομερή, δολοφονική κραυγή.
Η ταινία κέρδισε μεγάλο, ειδικό βραβέιο στις Κάνες και πρωταγωνιστούν οι Άλαν Μπέιτς, Σουζάνα Γιορκ, Τζον Χαρτ.
A traveller by the name of Crossley, forces himself upon a musician and his wife in a lonely part of Devon, and uses the aboriginal magic he has learned to displace his host.
IMDb Rating 6.7 3,141 votes
TMDb Rating 6.4