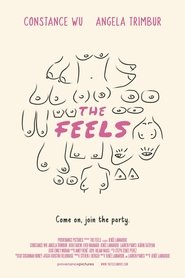 The Feels
Come on, join the party.
Jun. 09, 2017
USA
90 Min.
TV-MA
Synopsis
Γιορτάζοντας το διήμερο μπάτσελορ, η σχέση δύο λεσβιών δοκιμάζεται όταν η μία από τις νύφες εξομολογείται ότι δεν έχει έρθει ποτέ σε οργασμό.
A lesbian bachelorette weekend goes awry when one of the brides admits she's never had an orgasm.
IMDb Rating 5.2 1,066 votes
TMDb Rating 6.3