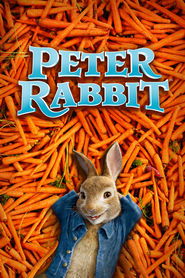 Peter Rabbit – Πίτερ Ράμπιτ
Rascal. Rebel. Rabbit.
Feb. 07, 2018
USA
93 Min.
PG
Synopsis
Η διαμάχη του Peter με τον κύριο McGregor (Domhnall Gleeson) γίνεται χειρότερη από ποτέ, καθώς κι οι δύο τους θέλουν να κερδίσουν την καρδιά της γλυκύτατης, φιλόζωης γειτόνισσας τους (Rose Byrne).
Feature adaptation of Beatrix Potter's classic tale of a rebellious rabbit trying to sneak into a farmer's vegetable garden.
Original title
Peter Rabbit
IMDb Rating 6.6 26,520 votes
TMDb Rating 6.4