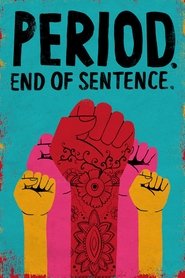 Period. End of Sentence.
Apr. 05, 2018
USA
25 Min.
PG
Synopsis
Στην επαρχία της Ινδίας, όπου η περίοδος αποτελεί στίγμα, οι γυναίκες φτιάχνουν φθηνές σερβιέτες σε μια νέα μηχανή και οδεύουν προς την οικονομική ανεξαρτησία.
In an effort to improve feminine hygiene, a machine that creates low-cost biodegradable sanitary pads is installed in a rural village in Northern India. Using the machine, a group of local women is employed to produce and sell pads, offering them newfound independence and helping to destigmatize menstruation for all.
Full movie online Greek subs ταινιες με ελληνικούς υποτίτλους onlinemovie.gr
Original title
Period. End of Sentence.
IMDb Rating 7.4 3,099 votes
TMDb Rating 7.9 64 votes
Director
Cast