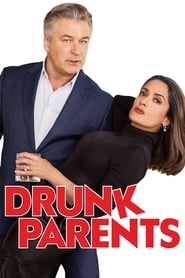 Drunk Parents – Μεθυσμένοι Και Απένταροι
Hung over and tapped out.
Feb. 08, 2019
USA
R
Synopsis
Δυο γονείς -που δεν κρύβουν την αγάπη τους για το αλκοόλ- προσπαθούν να κρύψουν τα όλο και μεγαλύτερα οικονομικά τους προβλήματα από την κόρη και τον κοινωνικό τους κύκλο μέσα από περίπλοκες μηχανορραφίες με τους γείτονες. Το λαμπερό πρωταγωνιστικό δίδυμο Άλεκ Μπόλντουιν (Eίναι Μπερδεμένο, Θλιμμένη Τζάσμιν) και Σάλμα Χάγιεκ (Frida) μπλέκεται σε ξεκαρδιστικά μπερδέματα σε αυτήν την απολαυστική κωμωδία από τους σεναριογράφους των ταινιών H Eποχή των Παγετώνων 2: H Aπόψυξη και Οι Μεγάλοι.
Two drunk parents attempt to hide their ever increasing financial difficulties from their daughter and social circle through elaborate neighborhood schemes.
Original title
Drunk Parents
IMDb Rating 3.4 469 votes
TMDb Rating 4 6 votes