Video Sources
12187 Views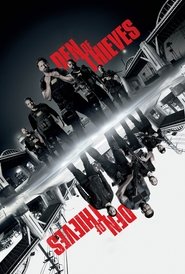 Den of Thieves – Η Ληστεία Του Αιώνα
You're not the bad guys. We are.
Jan. 18, 2018
USA
140 Min.
R
Synopsis
Το «Η Ληστεία του Αιώνα» είναι ένα σκοτεινό έπος εγκληματικότητας με φόντο το Λος Άντζελες κι εστιάζει στις συχνά αλληλένδετες ζωές μεταξύ της επίλεκτης ομάδας δράσης του Αστυνομικού Τμήματος και της πιο πανούργας ομάδας ληστών τραπεζών της Πολιτείας, καθώς οι τελευταίοι σχεδιάζουν μια φαινομενικά αδύνατη ληστεία στην Ομοσπονδιακή Τράπεζα Αποθεμάτων.
While planning a bank heist, a thief gets trapped between two sets of criminals.
Original title
Den of Thieves
IMDb Rating 7.0 66,333 votes
TMDb Rating 6.1