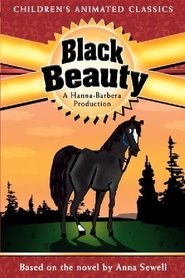 Black Beauty
Oct. 28, 1978
Australia
50 Min.
PG
Synopsis
Μια συναρπαστική ιστορία για αγόρια και κορίτσια βασισμένη στο κλασικό μυθιστόρημα της Άννα Σιούελ.
Ο δεσμός αγάπης και εμπιστοσύνης ανάμεσα σε ένα κορίτσι και στο άλογο των ονείρων της που της χάρισαν. Η Πόλυ και η Μαύρη Καλλονή μοιράζονται τις θαυμάσιες περιπέτειες και αντιμετωπίζουν τις δυσκολίες και τους κινδύνους μαζί με τον Μπέρτι – τον αδελφό της Πόλυ, το μικρό πόνυ Μέρι Λεγκς και τους άλλους κατοίκους του καταπράσινου λιβαδιού.
Animated version of the book by Anna Sewell, which tells the story of a horse and the many hardships and tales of cruelty and kindness he encounters during his life.
Original title
Black Beauty
IMDb Rating 6.4 104 votes
Director
Cast