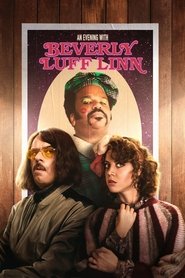 An Evening with Beverly Luff Linn
A love triangle with too many sides.
May. 25, 2018
UK
108 Min.
R
Synopsis
Η Lulu Danger (Aubrey Plaza) ο γάμος έχει πάρει την κατηφόρα, με το ζήτημα να γίνεται ακόμη χειρότερο όταν ο πονηρός σύζυγός της, Shane Danger (Emile Hirsch) την απολύει από την επιχείρηση καφέ που έχουν. Η ηρωίδα όμως ενθουσιάζεται όταν βλέπει το διαφημιστικό από ένα προσεχές event που θα γίνει στην πόλη και λέγεται "An Evening With Beverly Luff Linn; For One Magical Night Only" στο οποίο παρουσιαστής είναι ένας μυστηριώδης άνδρας (Graig Robinson) από το παρελθόν της.
Lulu Danger's unsatisfying marriage takes a turn for the worse when a mysterious man from her past comes to town to perform an event called "An Evening with Beverly Luff Linn: For One Magical Night Only."
Original title
An Evening with Beverly Luff Linn
IMDb Rating 5.7 2,175 votes
TMDb Rating 6 23 votes