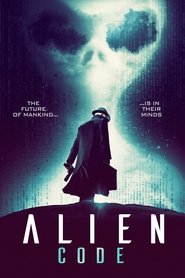 Alien Code – The Men
The end of mankind.
Apr. 23, 2017
USA
97 Min.
Not Rated
Synopsis
Μετά την αποκρυπτογράφηση ενός μηνύματος ο Alex Jacobs βρίσκεται αντιμέτωπος με κυβερνητικούς πράκτορες, εξωγήινους και με υπερφυσικά φαινόμενα…
After deciphering a message found in a satellite, genius cryptographer Alex Jacobs finds himself being stalked by government agents and otherworldly beings.
Original title
Alien Code
IMDb Rating 5.6 966 votes
TMDb Rating 6.5